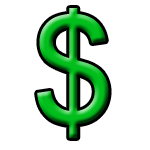 If you have noticed the lack of postings lately its because I have been hard at work writing the College Money Series to begin next week (school doesn't help much either).
Right now I'm soliciting all tips and tricks you use to make your life financially stable. How do you manage your bank accounts? Do you invest? How much money do you spend on food? fun?
If you would like your voice to be heard, contact me with your money management means and a link (optional).
Topics to be covered:
Best Personal Finance Blogs out there
Banking introduction
Investing for young people
The best books
Student Loans
Scholarships
-and more!
Stay Tuned…