Part One: Beginer's Guide
Part Two: What doesn't sell / what to buy
Part Three: Your tips
It was fall semester, I had exactly $0 to my name, and I was all out of meals for the week. I needed some cash, fast. So I did what millions before have done, I turned to eBay. Before I knew it, I had an eBay store and I was coding templates and doing research. I bought books and totally immersed myself in the eBay experience. I eventually applied to one of those "we'll sell your stuff on eBay stores" and have been working there ever since.
The store (a national franchise, we'll call it "DropIt") had some guidelines on what items to accept. That, coupled with my own experience, gave me a pretty good idea about the eBay market place. I'd like to pass on what I know to you and hopefully you won't have to live on your roommates' junk food.
DropIt's process:
When ever anyone brings in an item, the first thing we are told to do is look up its value on eBay. You may wonder how an auction site can give a value to anything, but you would be surprised at the fairly consistent rate that items will close. In order to search for what your item has gone for before, you must first log in. Then search for it in the upper right hand corner of the home page. Click search. The results you will get are the auctions currently going on. We don't want that.
On the left side you will see a bunch of check boxes, check completed listings. Then click search again.
This tells you what all of the items like the ones you are selling have closed for. The red prices are the ones that DIDNT sell. Using this you can usually get a good idea of the market value of a product.
With actions starting bids are everything. Be sure to check individual listings for starting bids. Usually the lower the starting bid, the better off the item ends up doing. If you are selling a Dell XPS laptop and you see the average price is $500. For God's sake start your action at .99 cents. It won't go for a dollar, trust me. The low price encourages competition because everyone THINKS they will get a cheap computer. What ends up happening is that .99 cents bid attracts more watchers and more interest in your auction. This will result in a bidding war. Bidding war = better pay.
Check out this auction for a dell computer. The auction has the computer going close to retail value, while similar auctions went for less. Why? look at the starting bid.
A bonus: the lower price you start your item the less listing fees you take on. eBay is basically telling you start low! Keep it mind it is in eBay's best interest that your items sells high, as they get a percentage. Keep this in mind when looking at their fee structure.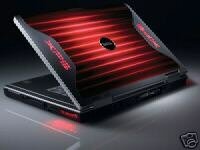 After you have done all of this and you are sure your item has demand on the eBay market, now you must make a listing. I won't get into specifics put always remember these key facts: Items closing on Sunday do better, and items closing in the evening do better. Be sure to close your auction at a time when people get home from work, or are done eating dinner. Keep time zones in mind. One eBay expert I know always starts his auctions at 10pm EST, and he does wonderfully.
Whatever you do, unless you are selling a car, or your soul: DO NOT PUT A RESERVE. Reserves scare away bidding wars. Unless your item is ridiculously in demand, don't bother. A reserve will just frustrate bidders, costing you time and listing fees. I can't tell you how many times I have to talk frantic customers out of reserves for their $30 Stone Cold Steve Austin commemorative plate.
When it comes to the actual listing, remember that people usually skim. Put all of the main points as bullets. Don't waste time on narrative. Most people use the pictures more than the listing.
The last part of the listing typically involves pictures. Always put at least one picture. If your item is worth more than $10, put a gallery as well. Pictures are barely a quarter for each one. Don't be afraid to take 4 or 5. It will all pay for itself.
Lastly, be sure to spell check your title. Your listing can have errors, but your title must be fool proof. Be sure to make it as long as possible. Add adjectives, colors, and anything else you can think of to max out the length. The reason the title is so important? That is what the eBay search pulls its keywords from. If you misspell something, nobody will find it. Or worse, only one person will find it and bid only $1 – and win.
To recap these are the steps for a new item:
1) Research its demand on ebay.
2) Start a new listing.
3) Make sure the auction closes on a Sunday.
4) Make sure the item ends in the evening.
5) Start the bidding low.
6) Avoid a reserve.
7) Use bullets.
8) Put at least one picture and use the gallery!
9) Spell check your title!
Later this month:
-What sells
-Psychologically what to do
-The best resources
[tags]ebay, ebay store, auction, www.ebay.com, pictures, bidding, price, froogle, listing[/tags]