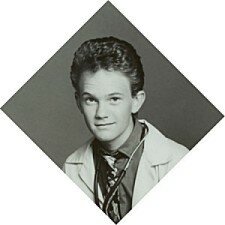 Lately the phonomena of the "Super Senior" is becoming more common.   But putting all five-year students to shame, David Banh managed to finish the four year mathematics program at the University of Virginia in one year. How did he do it? According to a WSAV article, a combination of things, but mainly:
A whole bunch of AP credits from High School
Many high schools offer Advanced Placement (AP) classes that (if a test is passed) can transfer to college credits. While I only had three AP credits coming out of high school, my college would only count them as an elective. I suppose UV has different policies, or Banh's high school was awesome. But Banh has his degree halfway finished as he transferred 60 out of his 72 (!) AP credits.
Overloading his courses
Banh severely overloaded his course schedule taking as many as 11 courses in one semester. Some of the courses overlapped and the man still passed them. I really don't know how he got away with this, but my college tacks on a per-credit fee when you cross a certain number.

Extensive knowledge of his major

Because he often has classes that overlapped he was able to miss them and not miss a beat. While I hope he had an active social life in high school, the article has a professor calling him "exceptionally gifted." On top of all of that he is now a PhD candidate at the age of 19. Lucky guy.
Jealousy aside, I applaud this kid for taking initiative to combat the rising cost of higher education. It's also a story that personifies the American Dream as Banh is a first generation American. However, this also shed some light on the extremes people must go through to get to college. What if your high school only offers barely any AP classes?  What happens if you can't hold a job down and master mathmatics at the same time in high school?
Will the powers that be take heed to more stories like this and do something about rising tution costs?
I'd bet not, but a boy can hope…
[tags]Banh, AP, credits, super senior[/tags]